Online CAT Coaching for CAT 2020
Best Online CAT Preparation Course for CAT 2020 Exam
20 hours of free online CAT coaching content
500 hours of paid online CAT preparation content
Regular live sessions as a part of our CAT online coaching
Video explanation of every concept and video solution for every question
3000+ online CAT preparation videos
8000 + questions for online CAT coaching
Dedicated WhatsApp & Facebook Groups for online CAT preparation and doubt solving
To access our free CAT online preparation videos
TO get FREE access to the entire online CAT course for CAT 2020 for one full day
CALL / WhatsApp @ 9518940261
What is so unique about Bodhee Prep's online CAT Coaching Course
CONCEPTUAL LEARNING
Our CAT online coaching pedagogy believes in conceptual clarity. We have put in efforts to ensure that every critical and trivial concept is covered in our online CAT course. You can take a day's free trial and go through the quality and quantity of our content.
VIDEO EXPLANATIONS
We have provided video explanations to all the 4000 plus questions that are there in our package. The textual explanation does not add much to the students' learning. In video explanations, the audio-visual mode of presentation has a far deeper impact, helping the students remember the lessons in a better way and for a longer period of time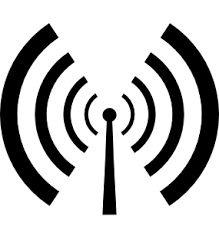 LIVE DOUBT CLEARING
We take live doubt clearing sessions as a part of online coaching for the CAT exam. We encourage the students to ask doubts even from the material that is not provided by us. We usually cover these doubts in our doubt clarification sessions.
What do students say about our online CAT Preparation Courses?
I used to regularly practice from Bodhee Prep's website. I found their free content for CAT online preparation very helpful. I decided to buy their online CAT course to further boost my online CAT preparation. Though I was initially sceptical about CAT online coaching, after starting with the course I discovered that in certain respects it was even better than CAT classroom coaching. I am very happy that took the right decision by joining Bodhee Prep's CAT online coaching
Karan Sahu
CAT 2018 Percentile: 99.76
I had joined a classroom program at PT Raipur. To further boost my CAT preparation, I thought of joining some online CAT coaching. I came across a few geometry videos of Bodhee Prep on their youtube channel. I was so impressed by the no of concepts and free questions that I thought of trying their full course. I got a day's free trial of their online CAT coaching. I checked each and everything. I was very impressed by their content quality and by the fact that every question had a video solution. I owe my 99.3 percentile to their online coaching for cat
Mohit Sharma
CAT 2018 Percentile: 99.3
After my CAT paper got over and I got to know my scores by matching my answers with the official key. The very first thing I did was thank Bodhee Prep for their excellent VARC content. I was looking for good online CAT coaching. The most that I came across did not have good verbal ability content. At this moment I came across Bodhee Prep's online CAT preparation website. I went through the verbal ability content and found that it was exactly what I was looking for. I joined their CAT online coaching and here I am with 99.25 percentile.
Rishabh
CAT 2018 Percentile: 99.25
Plans and Pricings
Information about CAT Exam
FREE CAT Prep Resources
FAQs
---